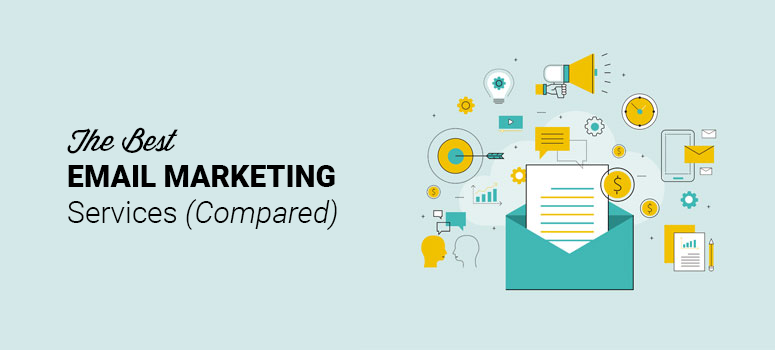 Are you looking to dip your feet into email marketing? Email marketing is the best way to connect with your visitors, build an engaging relationship, and convert them into customers.
Choosing the best email marketing service that has all the features you need is crucial for the success of your business. Each email marketing service has its own unique set of features, but there's no reason to feel overwhelmed. We've got your back.
In this article, we'll compare the top email marketing services to help you pick the best email marketing service for your business.
What Is Email Marketing and Why Do You Need It?
Email marketing is a great way to get your message across, whether you're a blogger and want to give your readers regular updates or you're a business trying to generate more leads. With email marketing, you get your message straight into the inbox of the people you want to see it.
If you have a website of any kind that has traffic, then you need to do email marketing. Email marketing gives you the ability to contact your visitors even after they leave your website.
A few benefits of email marketing are:
Increase repeat visits: Over 70% of website visitors abandoning your website will never return. When you build an email list, you can build a connection with your visitors by collecting their email addresses and sending them valuable content.
Build a loyal following: Repeat visitors are more likely to convert into customers, compared to first-time visitors. In fact, studies show that it takes 3-4 visits to your website for your potential customers to actually think of doing business with you.
Increase sales: Email conversions outperform both social and organic search traffic. So if you're looking to make sales, then you'll need to start email marketing.
How to Choose the Best Email Marketing Service
Choosing the right email marketing service that fits your needs is important for your business. Just because an email marketing company is popular doesn't always mean that it's the best solution for your needs. It's easy to get overwhelmed with different choices since there are dozens of email marketing solutions on the market. That's why we're going to break it all down for you!
Here are a few basic things you'll need to focus on when choosing an email marketing service:
Ease of use: It's important that the email marketing service you choose is easy to use and works with your business.
Automation: Almost all services out there allow you to automate your email campaigns, but each one does it in a different way. Take a look at how different tools automate your campaigns and figure out if they help solve your needs.
Industry: Some services are aimed at serving certain industries only. For example, ConvertKit was built specifically with publishers in mind. If that doesn't describe you, then you'll have to sign up for a service that better addresses your industry requirements.
Pricing: Obviously, the tool you choose must fit your budget.
9 Email Service Providers
Constant Contact – Best email service provider
SendinBlue – Best bulk email service for beginners
Mailjet – Best bulk email service for transactional emails
Drip – Best email marketing automation tool
ConvertKit – Best email tool for publishers
AWeber – Most popular email service company
MailChimp – Best all-in-one marketing automation suite
GetResponse – Best email blast service for webinar marketing
MailerLite – Most Affordable mass email service
1. Constant Contact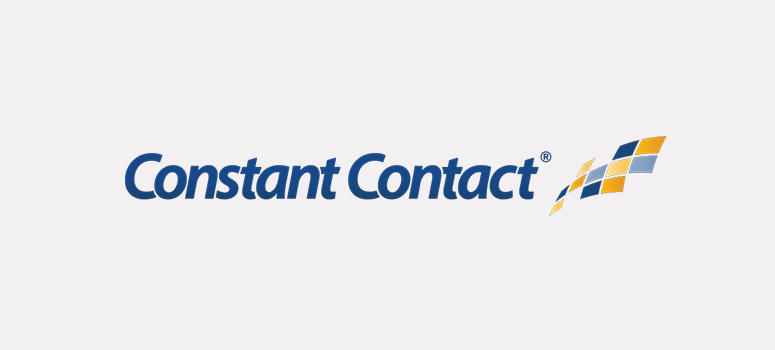 Constant Contact is the most popular email marketing service for small businesses. It comes with tons of customizable email templates that help you get a head start.
When getting started, you'll be prompted to choose your industry, and your previous experience with email marketing. Based on your selections, you'll get customized content and promotion ideas that will help you level up your email marketing.
Constant Contact offers unmatched support with live chat, emails, and discussion forums. They also have a vast library of resources.
While most email marketing services offer 14 or 30-day free trials to test the service, Constant Contact gives you full access to their tools for 60 days. After the trial, the subscription starts at $20 per month for up to 500 subscribers.
Constant Contact is best for smart businesses who're just starting out with email marketing.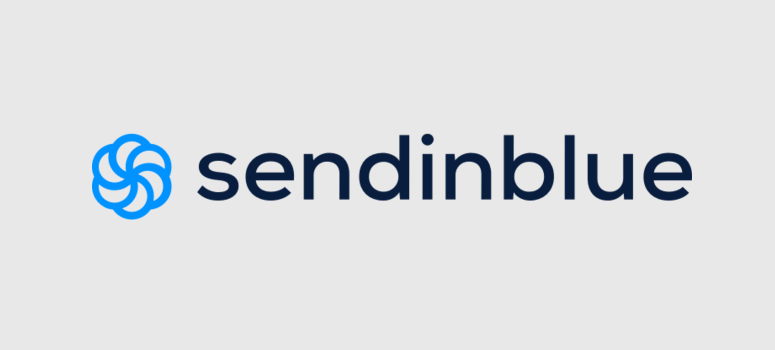 SendinBlue is an email and SMS marketing software designed with simplicity in mind. Even an absolute beginner can easily start creating marketing campaigns without prior knowledge.
Based on customer interaction, you can send transactional messages with reliable delivery.
What sets SendinBlue apart from their competition is that their pricing is based on the number of emails you send. They offer a free account with unlimited contacts, but you can send only 9000 emails per month.
You can buy SMS credits separately with no expiry date.
The premium plan starts at $25 per month for up to 40,000 emails per month.
SendinBlue is best for beginner marketers.
Mailjet is a free email service that lets you send a huge volume of transactional emails to your users. Unlike other email services listed in this article, Mailjet is an email delivery service, which lets you set up a free SMTP server to power your emails.
For example, if transactional emails that are triggered by a WordPress plugin, like WPForms are not being sent to the right user, you can set up a free SMTP server with Mailjet. Mailjet ensures the emails are delivered to the recipient's inbox.
Mailjet offers a free plan for up to 3000 emails per month.
The premium pricing starts at $8.69 per month for up to 30,000 monthly emails.
Mailjet is best for users who want to fix the delivery issue of transactional emails.
Drip is the perfect solution for you if you're an eCommerce merchant who wants to convert your visitors into subscribers and customers with intelligent marketing automation. Drip is more than just a typical email marketing service. It lets you have deeper conversations with your customers and send emails at the right time by understanding their purchase intent and behavior.
You can customize your messages based on behaviors like cart abandonment, first-time users, returning website visitors, people who clicked a link on your site, etc.
Their vast array of integrations let you send text messages, display Facebook ads, and much more based on your customer workflow.
Drip offers a 14-day free trial. Their pricing starts at $49 per month up to 2500 subscribers.
Drip is best for eCommerce websites and savvy internet marketers.
ConvertKit is the best email marketing tool for bloggers and publishers. It was built specifically for online creators like bloggers, podcasters, and YouTubers.
With ConvertKit, you can create attractive forms and send custom-tailored emails to individual subscribers.
ConvertKit also makes email automation easy to understand for publishers. For example, you can use their visual automation builder to create powerful automated email funnels that help you guide a visitor through a value journey.
ConvertKit allows you to sign up for a free 14-day trial, so you can test the service without any commitments. The pricing starts at $29 per month for up to 1000 subscribers.
ConvertKit is best for publishers.
AWeber is one of the most popular lead generation services for small businesses. It comes with all the essential tools you need to grow your email list. You can design email newsletters with the drag and drop builder, automate email sequences, and create mobile-responsive signup forms that look great on any device.
Best of all, you can integrate AWeber with your WordPress website, landing page builder, or optin form builder with ease.
Getting started with AWeber is easy. Just head over to AWeber's website and sign up for a 30-day free trial. After signing up, you'll get access to all their premium tools that help you grow your email list.
Support options include live chat, phone, and ticket-based emails.
The pricing starts at $19 per month for up to 500 subscribers.
AWeber is best for all marketers in general, especially those who're just getting started with email marketing.
MailChimp is more than just an email marketing service provider. Besides email marketing, it comes with all the important features that let you convert your visitors into subscribers and customers.
MailChimp's features are powerful and affordable for marketers of all sizes, whether you're a blogger, local business, or a company with off-the-charts growth. For example, you can create beautiful landing pages to convert your visitors into subscribers and paying customers.
Connecting MailChimp to your WordPress website or eCommerce store is a breeze. You can also find hundreds of integrations with apps you already use.
If you're just starting out, you can sign up for their free plan up that allows you to grow up to 2,000 subscribers and 12,000 emails per month. As you grow, you can pay for more features for as little as $10 per month.
MailChimp is best for marketing beginners and other users who want an all-in-one marketing suite at an affordable price.
GetResponse is an email marketing software that allows you to grow your email list with beautiful emails and high-converting signup forms.
With their modern and beautiful user interface, getting your email newsletter campaign up and running is easy.
Aside from email marketing, GetResponse is bundled with many online marketing features that help you grow your business. For example, you can create and host webinars on your site, build beautiful landing pages to turn visitors into customers, and more.
Support is provided by phone, live chat, and email.
GetResponse also publishes a lot of useful marketing resources such as courses, whitepapers, and videos that walk you through different aspects of email marketing.
If you're looking for an email marketing software that comes with a beautiful and fast user interface, then GetResponse might be the right solution for you.
If you want to give it a try, you can sign up for their 30-day free trial. Pricing starts at $15 per month.
GetResponse is best for beginners and other marketers who also want a webinar marketing solution integrated with email marketing.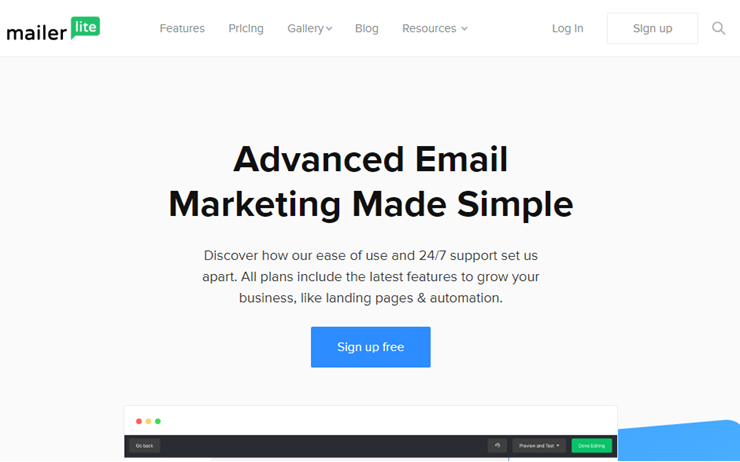 If you're looking to build an email list on a tight budget, then you might want to consider MailerLite.
MailerLite lets you grow your email list for free until you reach 1000 subscribers. They provide you with advanced technologies to attract your visitors and convert them into subscribers, such as landing page, popups and easy-to-use form builder.
MailerLite is best for users who need a simple solution to grow their email list. If you're on a tight budget, then we strongly recommend MailerLite.
Wrap Up- Choosing the Best Email Marketing Service
If you're a small business owner who're just getting started with email marketing, then Constant Contact is the best email marketing service for you. It comes packaged with all the features that you'll need to grow your email list. Plus, you can make use of their 60-day free trial without any contract or commitment. That way, you can experiment and get to know their tools before you actually have to start paying.
If you have an eCommerce site where you want to personalize emails based on user behavior such as abandoned carts, first time users, return buyers, etc., then we recommend that you use Drip. They have an easy to use drip campaign funnel builder that allows you to trigger action-driven campaigns.
If you are a professional blogger who wants to send automated emails that feel personal while increasing your engagement, then you should check out ConvertKit. It's an email marketing service built specifically for bloggers and publishers.
We hope this article helped you compare some of the best email marketing services and find the right one for your needs.