How this startup digitizes sales records for mom-and-pop stores in India
"It was difficult to find out how much a customer owes from the list of several names that I write down in the ledger on a daily basis," Gajul told KrAsia over a telephone call.
But things changed eight months ago when Gajul began using mobile app OkCredit, which he said has solved the problem of flipping through pages to search for debtors' names and the amount they owe him. OkCredit allows him and 6.5 million other small and medium-sized businesses to digitize their credit ledgers.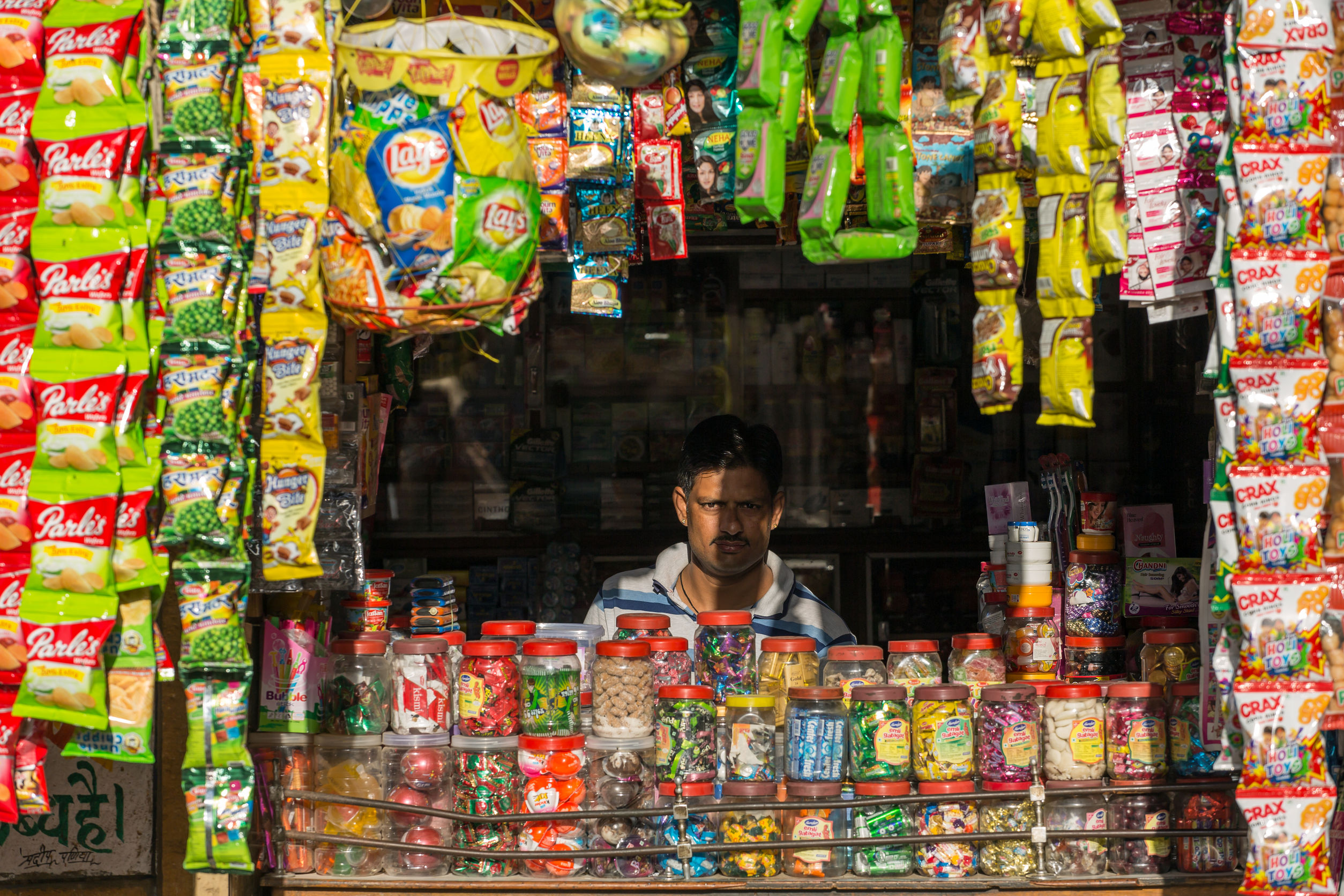 The Bengaluru-based company, started by three engineering graduates – Harsh Pokharna, Gaurav Kumar, and Aditya Prasad – in late 2017, works largely with mom-and-pop grocery store owners, pharmacies, and other retailers to help them manage their records.
Small shops across the length and breadth of the country sell products on credit to repeat customers as well as to people who live near their shops. Like Gajul, shop owners typically maintain a physical ledger to maintain records of debtors and new purchases made on credit. Largely, customers clear their dues either monthly or twice a month, depending on their relationship with the shop owner.
"It becomes problematic both for shopkeepers and the customers to keep track of these credit-based purchases. As the record of credit is handwritten, sometimes customers don't believe they have taken so much credit, and for shop owners, it takes a lot of their time to find a particular name from a list of hundreds of names," said Pokharna.
Ever since Gajul started using OkCredit's app, he no longer needs to make an entry in his notebook every time someone buys a garment on credit. Now, using the app that is integrated with WhatsApp, Gajul sends his customers either an SMS or a WhatsApp message notifying them how much money they owe him.
Similarly, when the customer pays him the money, he sends them an SMS detailing the money he has received, thus creating a digital log book of all transactions that can be easily tracked. Customers need not download the app as they are notified of the credit purchases and clearance of credit through messages.
The idea to create such an app for SMEs came to the trio when they themselves were knee-deep in debt with their grocery store in early 2017.
"We used to buy household products on credit from a small grocery store that was right opposite our apartment in Bengaluru. Clearing the bill was cumbersome and time-consuming. Plus, he would tell us an amount so high, we couldn't believe it, creating a trust issue from both sides with no way to verify who is right," Pokharna said.
Later, Pokharna and his friends realized it was a widespread issue after speaking to several store owners.
By mid-2017, when Pokharna and his friends realized they might be on to something, they started developing the app to simplify the process of recording small and micro credit in journals. They showed the first iteration of the app to the same shopkeeper near their house, who gave them multiple suggestions on how to make the app easier to use for merchants like him.
"We sat with him in his shop for hours, testing the app with him as well as his customers, and made several iterations to make it simpler. We wanted to keep the app simple without any fancy or complex app flow," he said.
In fact, for OkCredit, one of its earlier challenges was to simplify the app enough that people could start using it without observing a demonstration. "Another challenge was distributing the app in the early days. We would go out and meet shopkeepers and tell them about the app. But that challenge slowly went away because once we got some users, the app's inherent virality kicked in," Pokharna claimed.
OkCredit's app was only available in English and Hindi in the beginning, meaning it wasn't seeing much usage in smaller cities then. But slowly, realizing that most of their users are semi-literate and would prefer to use an app in their own language, nine more languages were made available on OkCredit's interface.
"Currently, we have 1.7 million monthly active users and 6.5 million app downloads. We are present in around 2,500 cities," he said.
OkCredit raised US$67 million in its series B round led by Lightspeed and Tiger Global, with participation from existing investor Morningside Venture Capital. Hanson Hu, investment manager at Morningside Venture, told KrAsia that the fund likes enterprise software companies that have a network effect, a trait he believes OkCredit possesses.
"Morningside VC has been investing in B2B (including SaaS) [providers] in China for a long time. OkCredit is building a merchant-focused business network using their special SaaS product. We believe this business network can create great value in the future. It's also a very Indian local need that they are addressing; we haven't seen similar products in China. The growth is showing strong signals about not only the product-market fit but also the power of the network effect," Hu said.
The fresh funding, Pokharna said, will be used to double the team size to 50 and expand the user base by reaching out to more merchants in the country. Pokharna said there are around 60 million mom-and-pop stores in India that could be potential users of OkCredit or other companies such as Khatabook, which raised US$25 million in September this year from Chinese fund GGV Capital, Tencent, Y Combinator, RTP Global, and Sequoia India.
Although most of OkCredit's usage is focused on the consumer side, Pokharna believes the product can be used by businesses that sell and buy products from other enterprises on credit as well. Without revealing any time frame, Pokharna said the company wants to focus on product and customer acquisition before diving into revenue generation. Founders would also use the fund to expand the service, as Pokharna said he receives multiple requests from shop owners to include new services like digital payments on the app itself.
"We are thinking about how to redesign the experience around it. We are still debating the pros and cons of integrating payments," he said.
According to Pokharna, customer credit books are just one type of the log books that merchants keep. There are other log books that they maintain that can be digitized too, including product sourcing records, employee payments, and others. "A lot of businesses can be built to cater to SMEs, and this is just one utility that we have built for them," Pokharna said. He added that the company is internally discussing which service it would like to roll out first.
Morningside's Hu and Pokharna both believe creating SaaS-like software tools for SMEs is something that has not happened at a broad scale in India, as companies have only built tools for consumers, but there is no business management utility to help small businesses grow.